You can now get an idea of how much freight shipment is by providing zip codes of 'From and To addresses' and simple merchandise information by going to Quick Quote. If you want to make it more detailed, you can do it through a Detailed Quote where you can be ready to ship.
You can also choose the type of vehicle specific to the kind of goods you are trying to ship and get a better deal from the carrier with dedicated guidelines to process your shipment by your expectation.
You can see the guide below for choosing the right vehicle in arranging your Freight Shipment.
Choose the vehicle you want for shipment based on the specification of the goods. See the guide and description below:
Select the type of Vehicle:
Dry Van - A dry van trailer is a type of truck trailer that is used to transport goods that do not require refrigeration. This type of trailer is typically used for transporting items such as clothing, furniture, and food.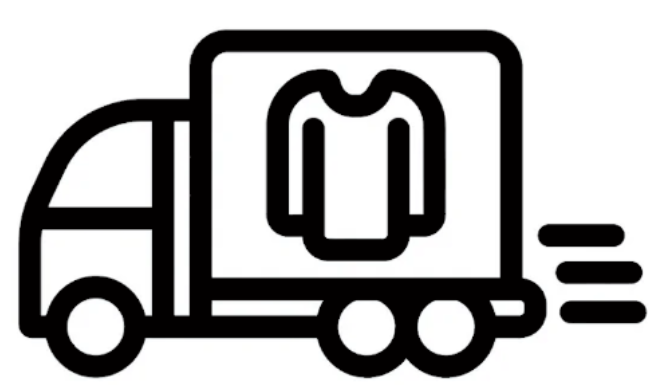 Flatbed - The most common uses for flatbed trucks are hauling scrap metal, transporting heavy machinery, moving tired bales, shipping super sacks, and carrying building materials. This wide variety of uses enables flatbeds to service many industries including construction.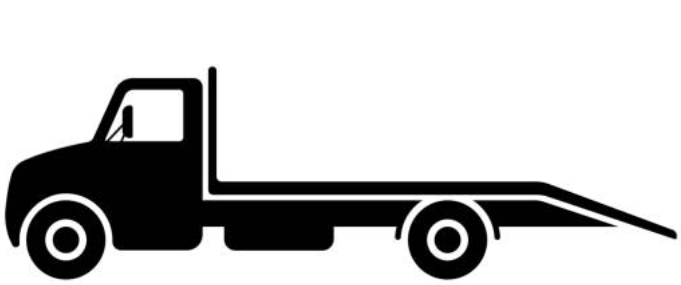 Reefer - The main function of the refrigerated truck is to keep the fresh food, the truck is dedicated to transporting food, keeping the internal health standards, and can play a role in inhibiting the growth of bacteria. Such as to transport of chilled food, seafood, vegetables and so can achieve better results.

Steps to create a Freight Shipment through Desktop
3. On the Quick Quote view, you don't need to put detailed information to get an estimated quote for the shipment.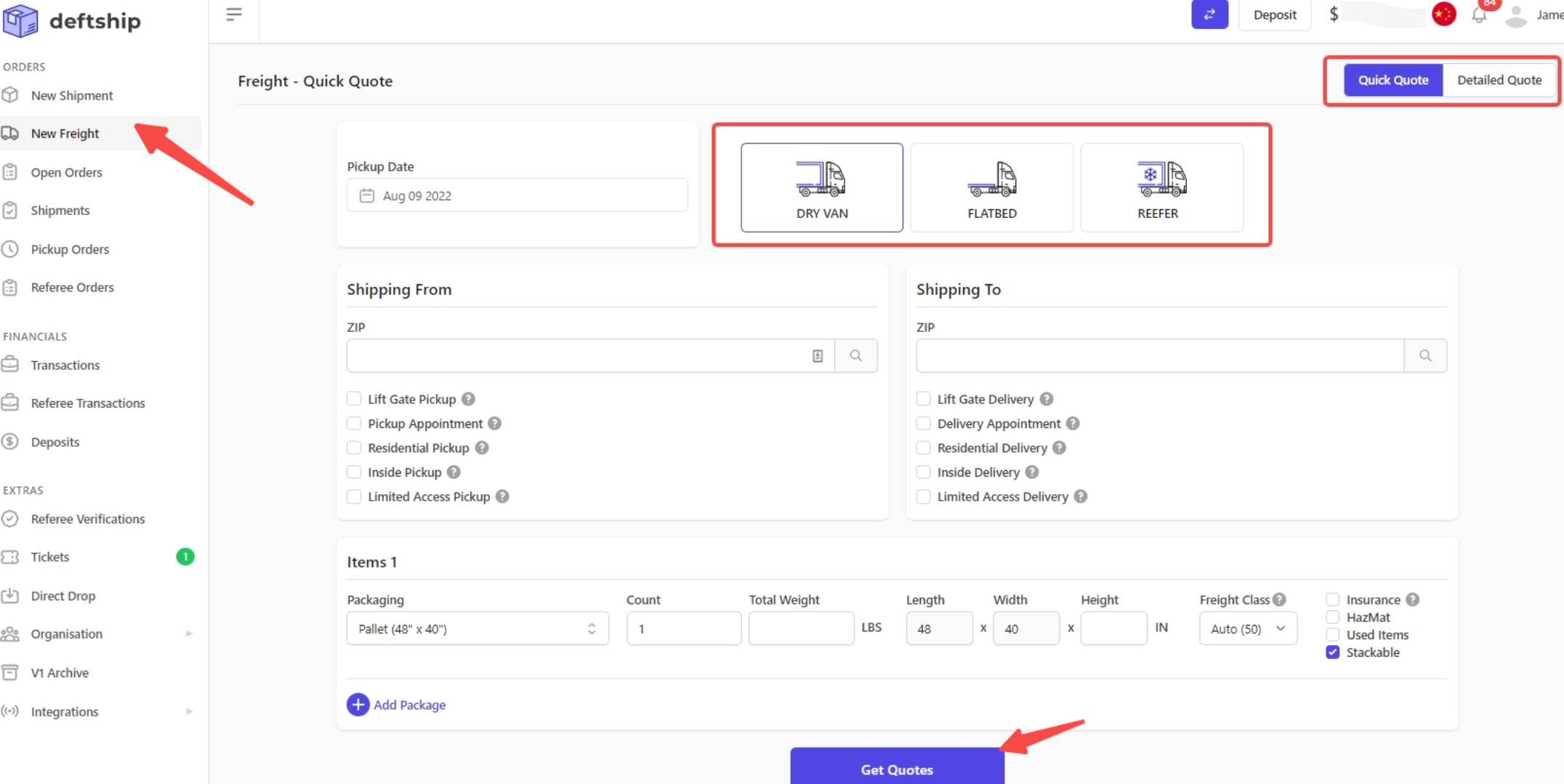 4. By default the Pick-Up Date is set to the next day/tomorrow to make it easier but you can change the date to your desired date of pickup.
You can type in Zip codes of 'Ship From' and 'Ship To' addresses. You don't need to put in the complete address. Also, put in the basic package information.

6. Click on Get Quotes.
Shipment rate quotes will be in order based on the pricing.
Take note:
LTL - Less than truckload
FTL - Full truckload
7. Then, click on Continue.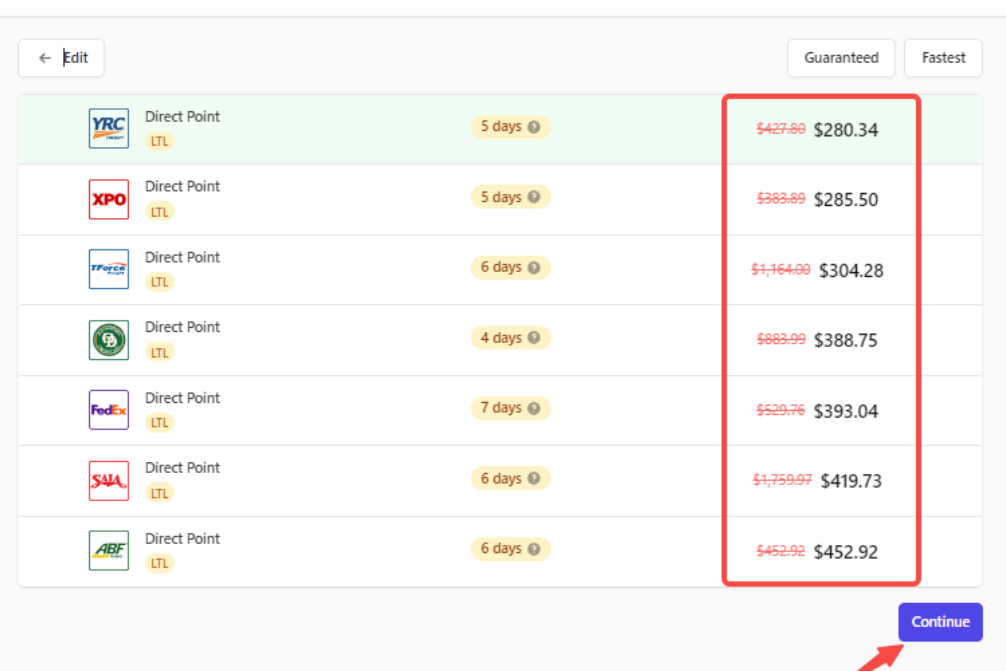 8. It will direct you to the order creation page where you need to put more detailed information about your shipment.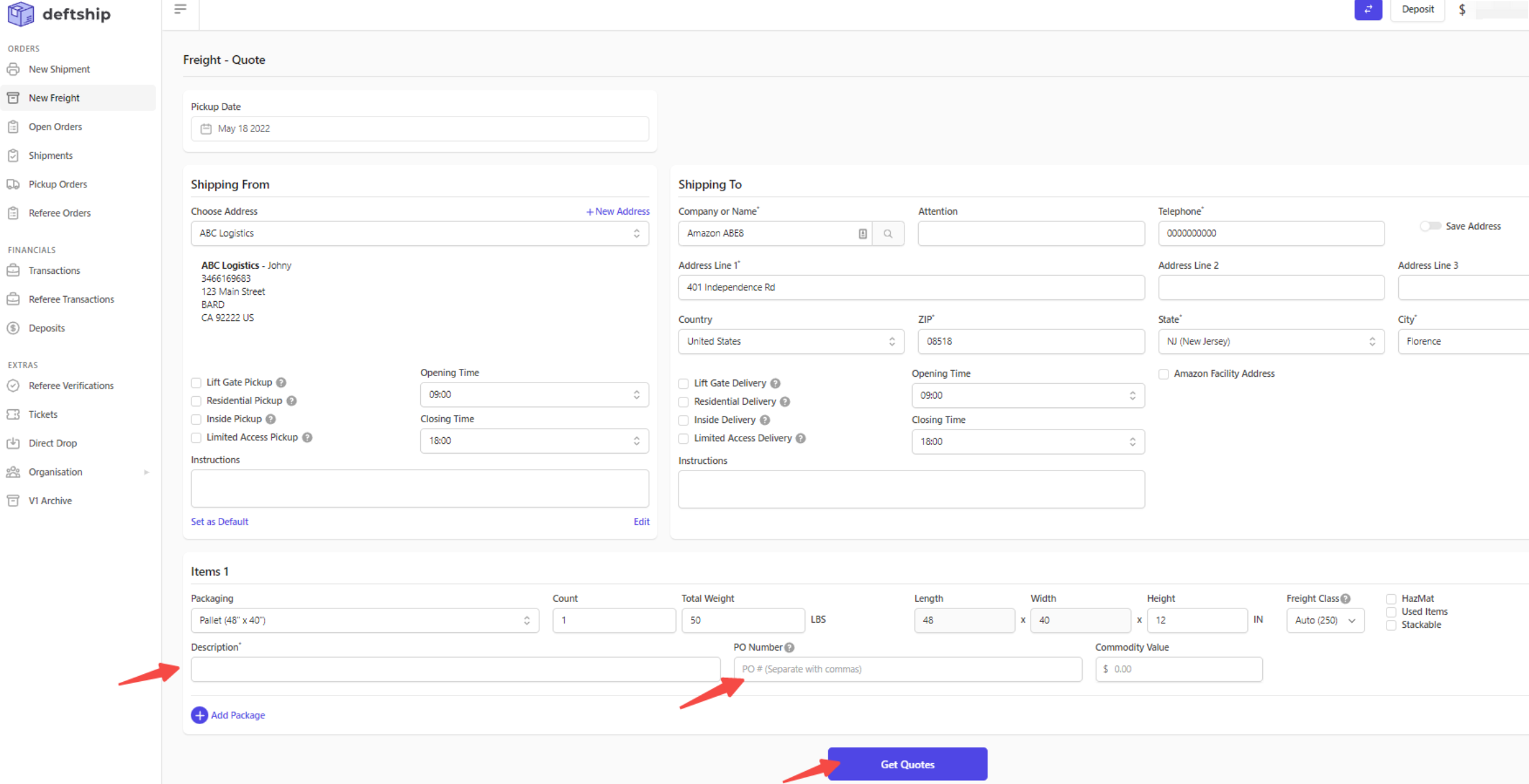 NOTE:
If you put in the 'Shipping From' and 'Shipping To' addresses, the system will automatically identify if the addresses are residential. It will automatically tick the option as shown below:
If the Shipping From address is detected as a Residential, then, Lift Gate PickUp and Residential PickUp will be ticked.
If the Shipping To address is detected as a Residential, then, Lift Gate Delivery and Residential Delivery will be ticked.
8. Click on Get Quotes again to find a good rate based on detailed information.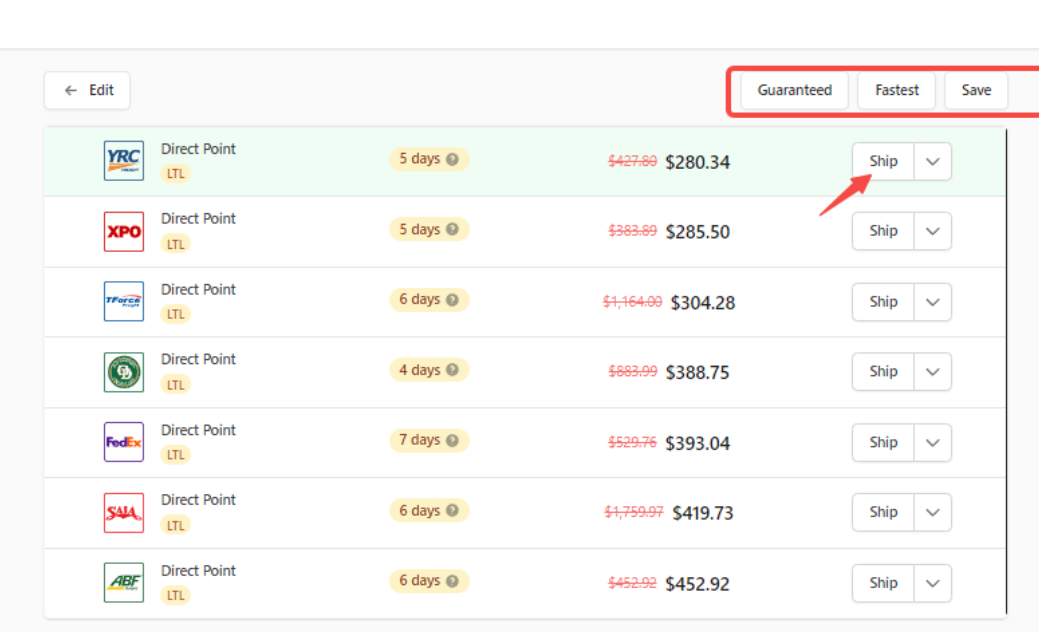 9. Click on Ship when you find a suitable rate and plan for you.
10. NOTE: The shipment label will be available and generated within 2-3 minutes.
To track your Freight order, click
here
.
Additional information:
If there's a need to follow up on pickup status, you can find the number of the Carrier on the Bill of Lading.
if the Pro Number is needed, you can find it on the shipment detail page. it will be available in 1-2 days after your booking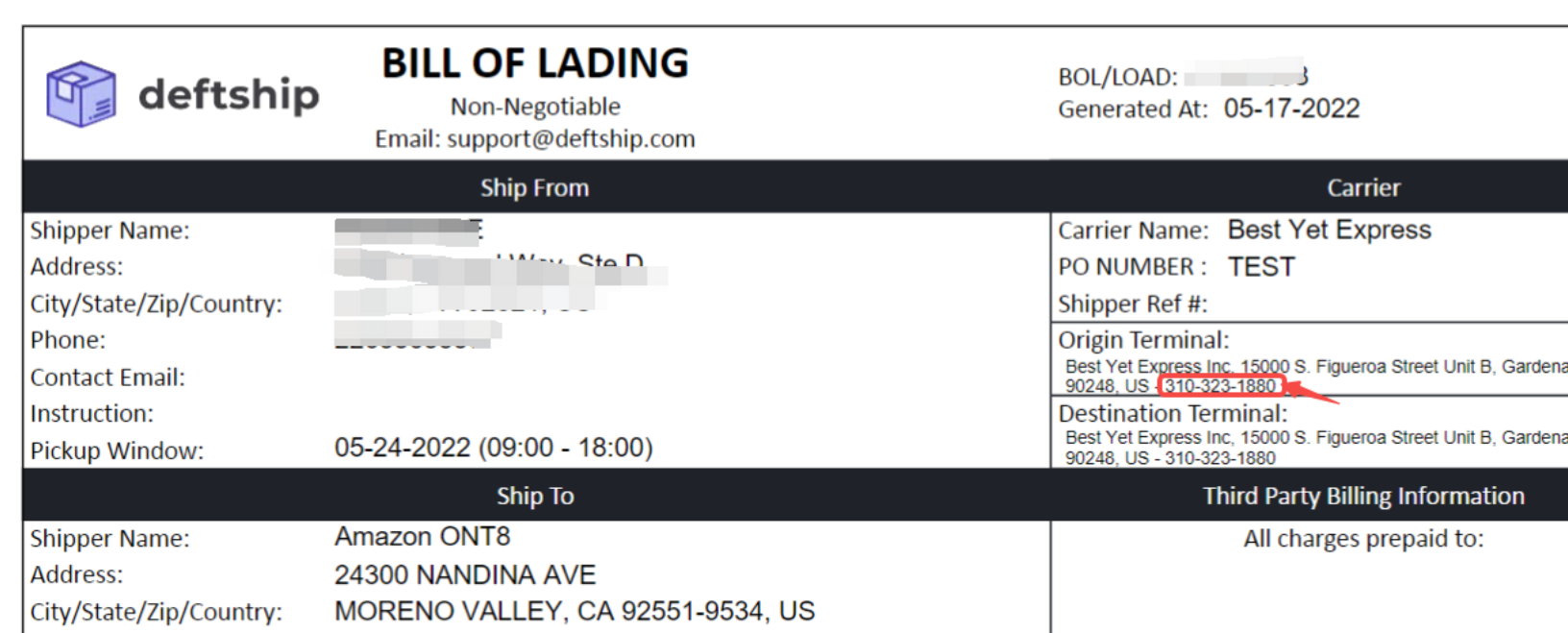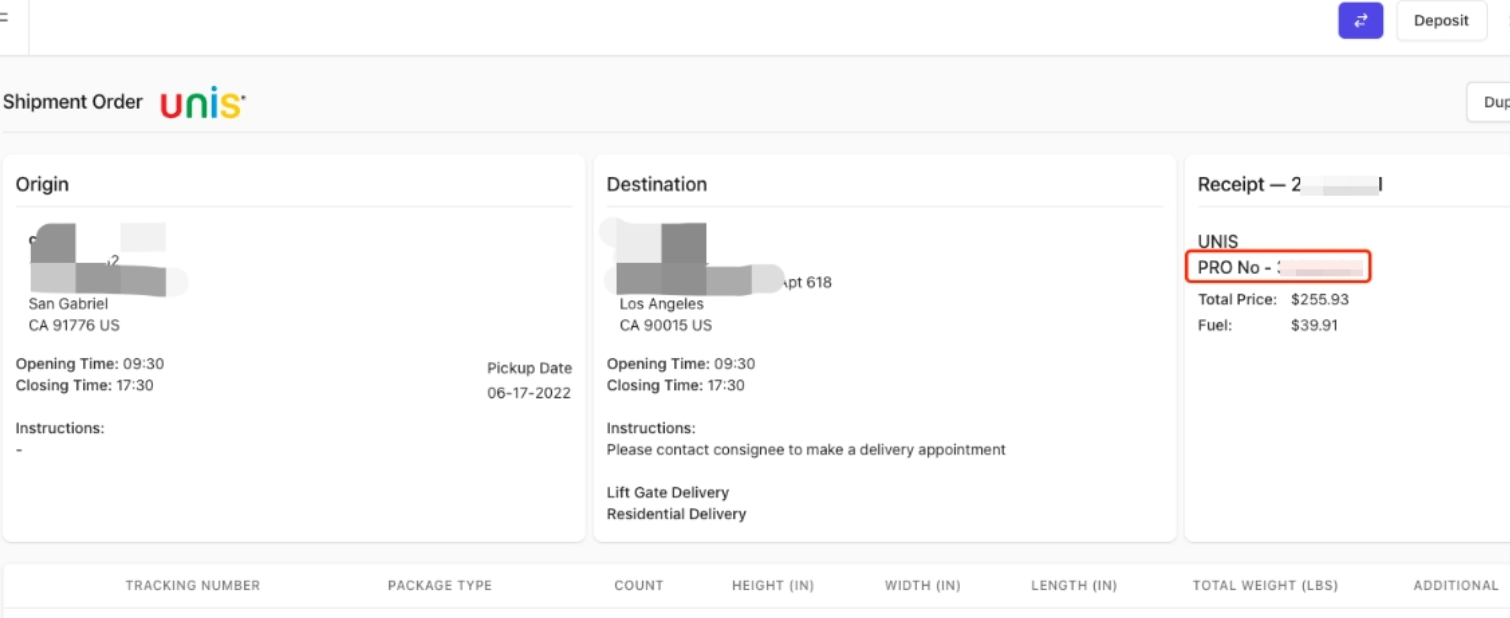 Steps to create a Freight Shipment through Deftship App
1. Go to the Freight tab. You can do a Quick or Detailed Quote.
2. Choose the type of Truck like a Dry Van, Flatbed, or Reefer. See the description above of what's recommended for your goods.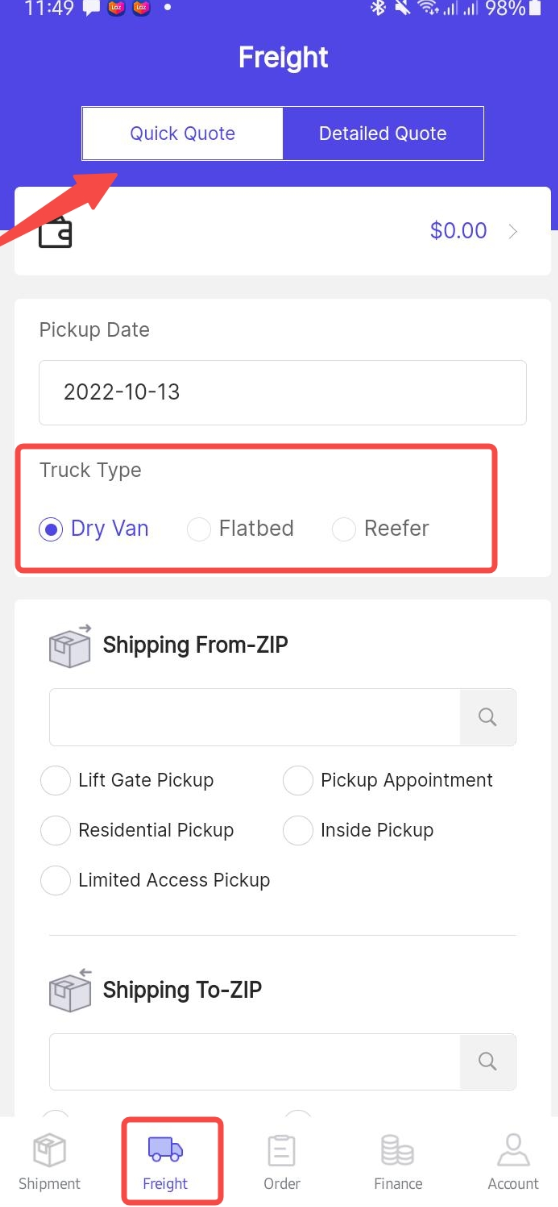 3. Fill in the brief details of your Freight Order.
4. After filling out the form, click on Get Quotes.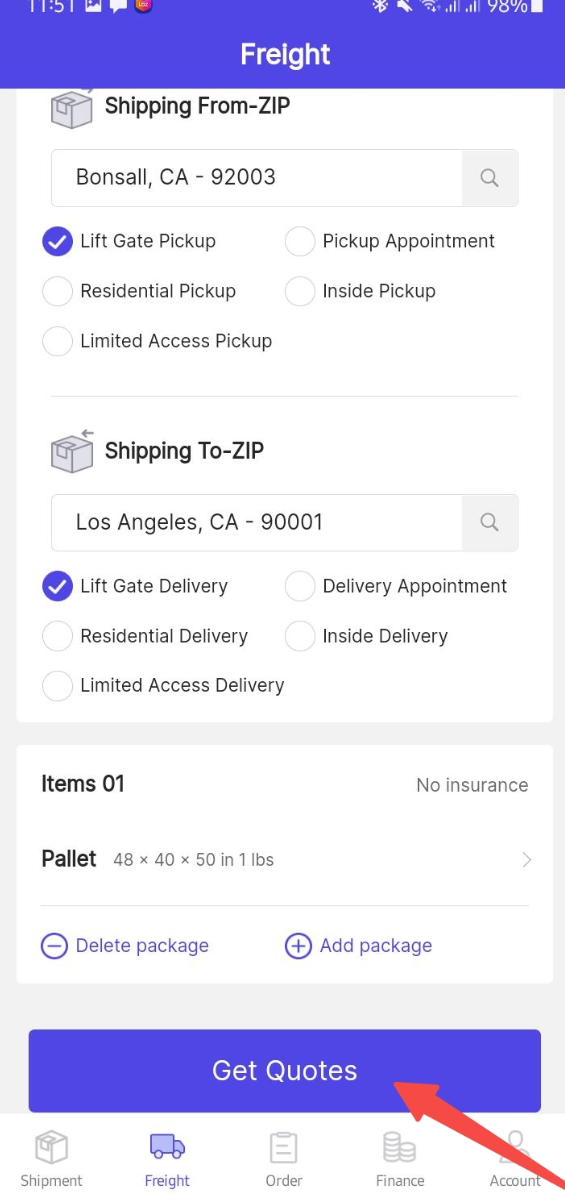 5. Available rates will be shown on the next page, tap on Continue.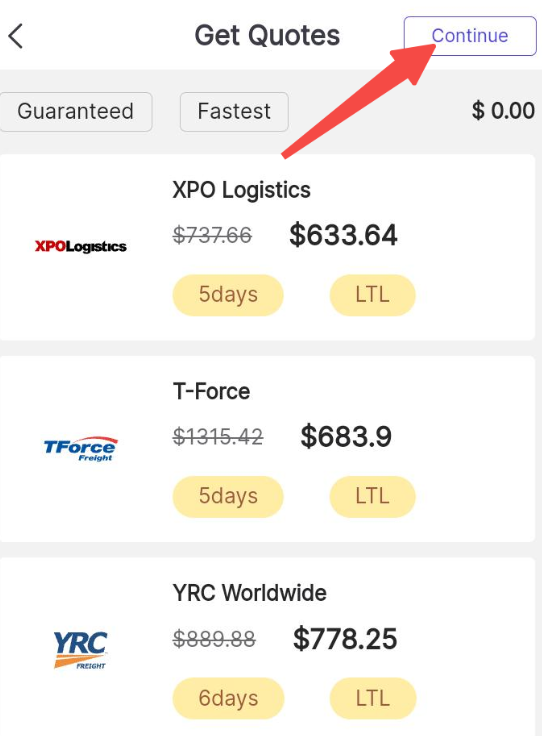 6. You will be directed to the Detailed Ordering Form to fill out other necessary information.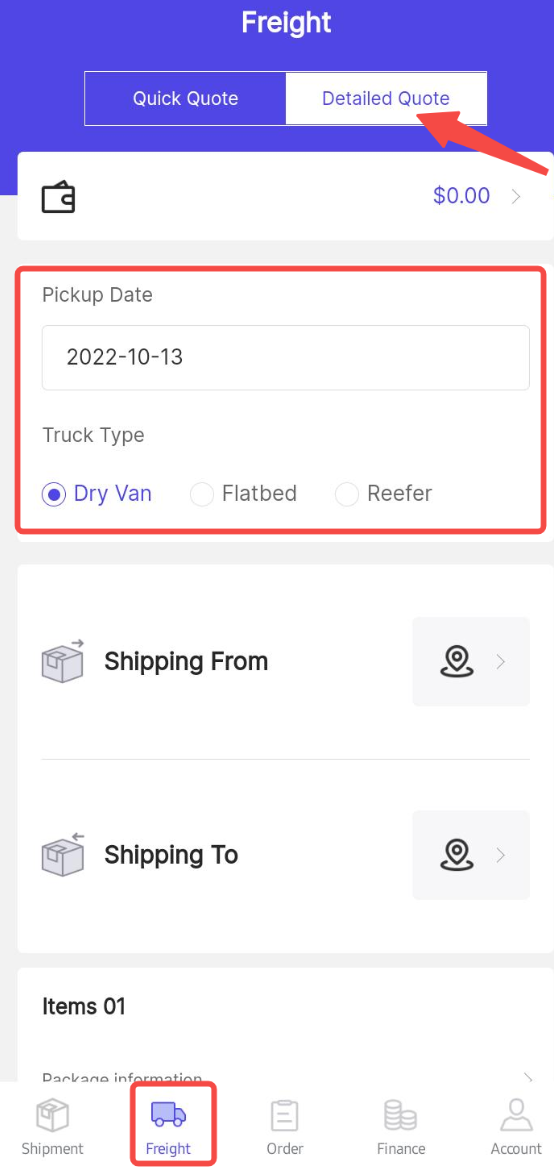 7. Lastly, click on Get Quotes to get more comprehensive rate offers based on the information you provided.