How to Integrate Your Big Cartel Store with Deftship
You now have the option to incorporate Deftship into your Big Cartel online store. To seamlessly link your store with Deftship, you can follow the following steps.
Deftship provides cutting-edge shipping solutions that are customized to suit your specific business needs. Ensuring customer retention is crucial, and Deftship simplifies the often time-consuming shipping procedures, enabling you to allocate more of your attention to prioritizing your customers.

Connect your Big Cartel Store to your Deftship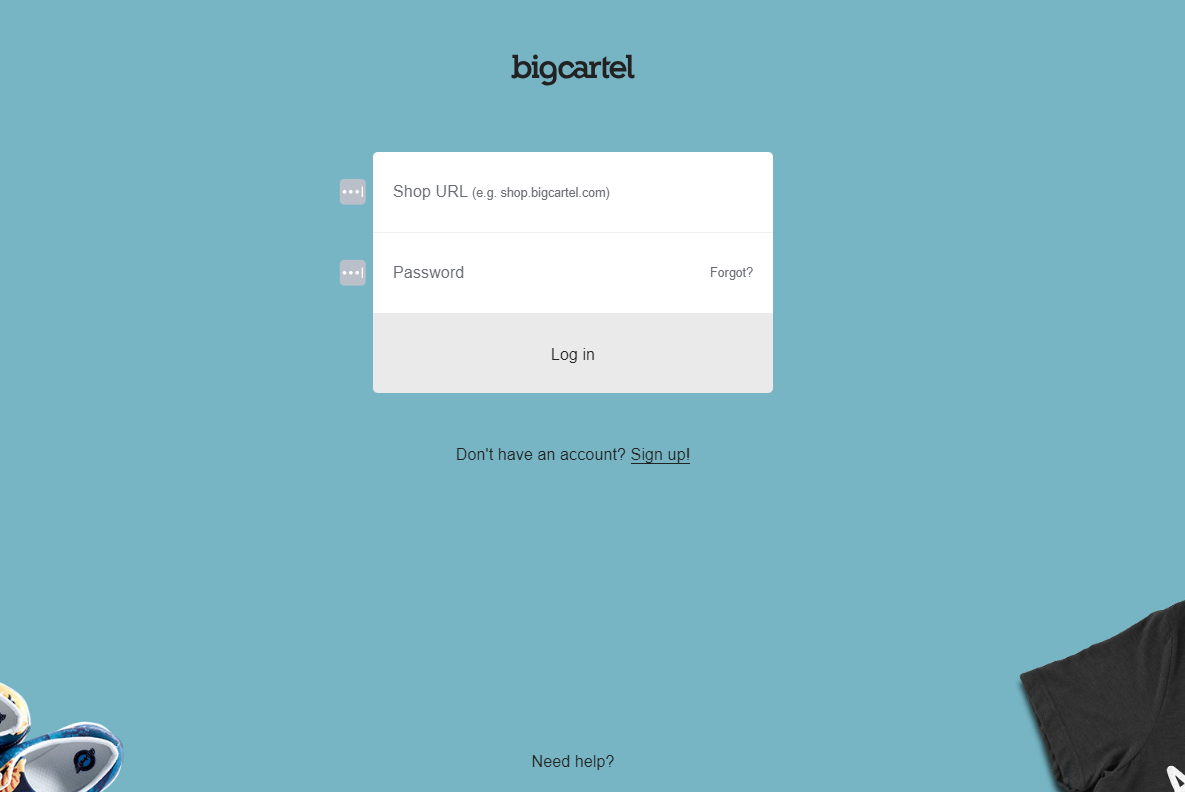 The integration of Big Cartel with Deftship offers several advantages, including:
Streamlined Shipping: Integrating Deftship simplifies the shipping process for your Big Cartel online store, making it more efficient and time-saving.
Customized Solutions: Deftship provides tailored shipping solutions, ensuring that your business's unique requirements are met effectively.
Enhanced Customer Retention: By optimizing the shipping process, you can provide a smoother and more reliable experience for your customers, increasing the likelihood of repeat business.
Focus on Customer Prioritization: With Deftship handling shipping logistics, you can redirect your efforts towards enhancing customer satisfaction and building stronger customer relationships.
Improved Efficiency: The integration reduces manual tasks and errors associated with shipping, leading to increased operational efficiency and reduced overhead costs.
Cost Savings: By streamlining the shipping process and reducing errors, you can potentially save on shipping-related expenses.
Competitive Advantage: Offering efficient and reliable shipping can set your Big Cartel store apart from competitors, attracting more customers and strengthening your brand reputation.
Real-Time Tracking: Deftship often provides real-time tracking and reporting features, allowing you to monitor the status of shipments and keep your customers informed.
Scalability: As your business grows, the integration can adapt to handle increased shipping needs, ensuring you can keep up with demand without major disruptions.
Incorporating Deftship with Big Cartel can enhance your online store's shipping capabilities, improve customer satisfaction, and contribute to the overall success of your e-commerce business.
Related Articles

How to Integrate your e-Commerce Store with Deftship

You can integrate your existing e-Commerce store with Deftship where monitoring orders, shipments, and fetching store details are managed in one. Currently, we support the following eCommerce sites: Ecwid Big Cartel NewEgg and Newegg Business SHEIN ...

How to Integrate Your Wix store with Deftship

Great news~! You can now integrate Deftship with your Wix Online Store. You can follow the steps below easily connect your store with Deftship. DeftShip offers innovative shipping solutions tailored to meet your business requirements. Retaining your ...

How to integrate Your Webflow store with Deftship

You can now integrate your Webflow eCommerce store into your Deftship. Here are the steps to connect your Weblow store with your Deftship account. Connecting a Webflow Store 1. Log in to your Deftship account. 2. On the left sidebar, look for ...

How to integrate your SHEIN Store to your Deftship

Integrating DeftShip with your SHEIN Online Store is now possible. You can effortlessly link your store with DeftShip by following the simple steps provided below. DeftShip presents inventive shipping solutions designed to match your business needs. ...

How to Integrate Your Walmart online store with Deftship

News for you~! We are happy to inform you that you may have a Walmart online store integrated into your Deftship to easily manage the fulfillment and shipping process. You will need to be registered at Walmart first. Follow to get the Client ID and ...