How to Submit your Company information for review
NOTE: If you are a newly registered account, you need to pass the verification.
2. Click Needs verification in the upper right corner.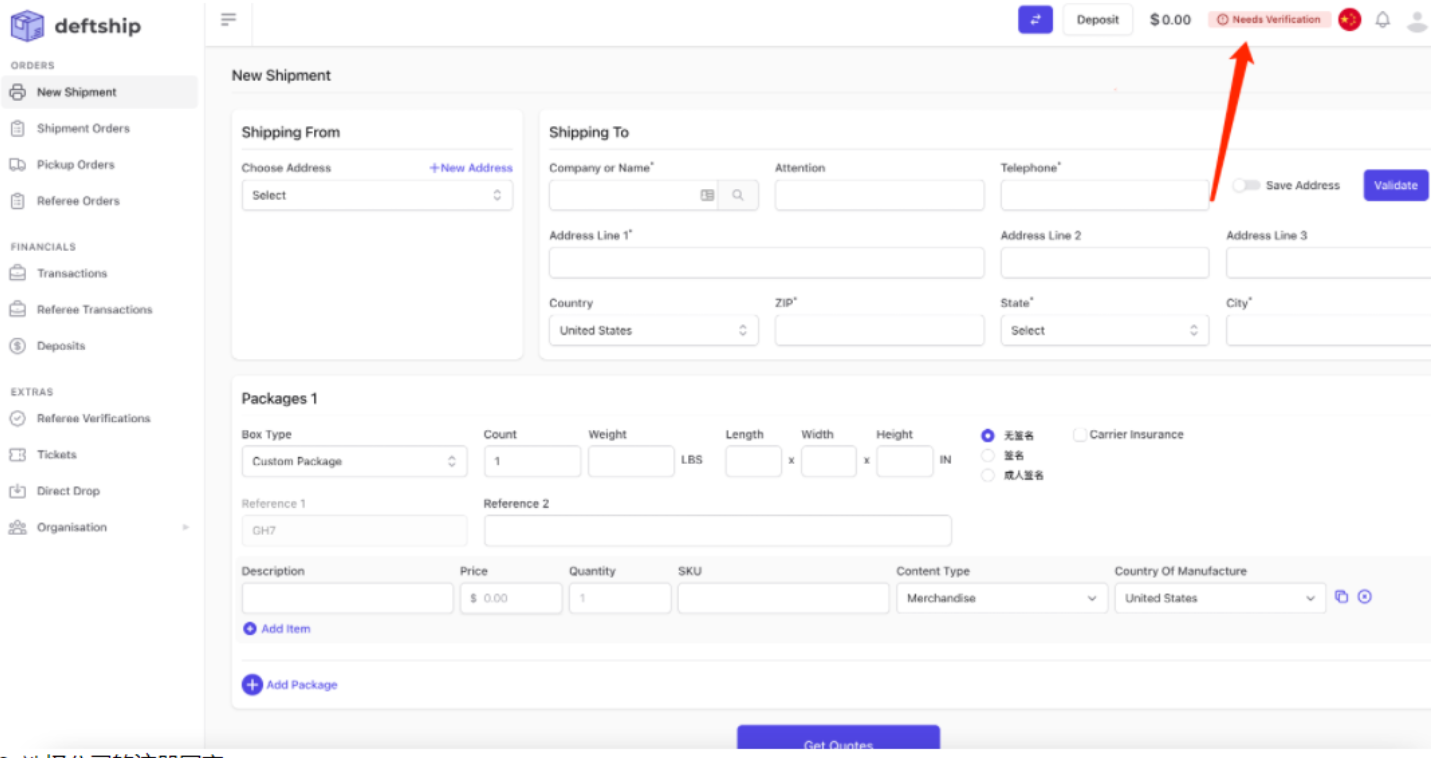 3. Select the Country. You can choose either United States, China, or Hong Kong.

4. Enter your company information Note: The text information entered needs to match your company's business license.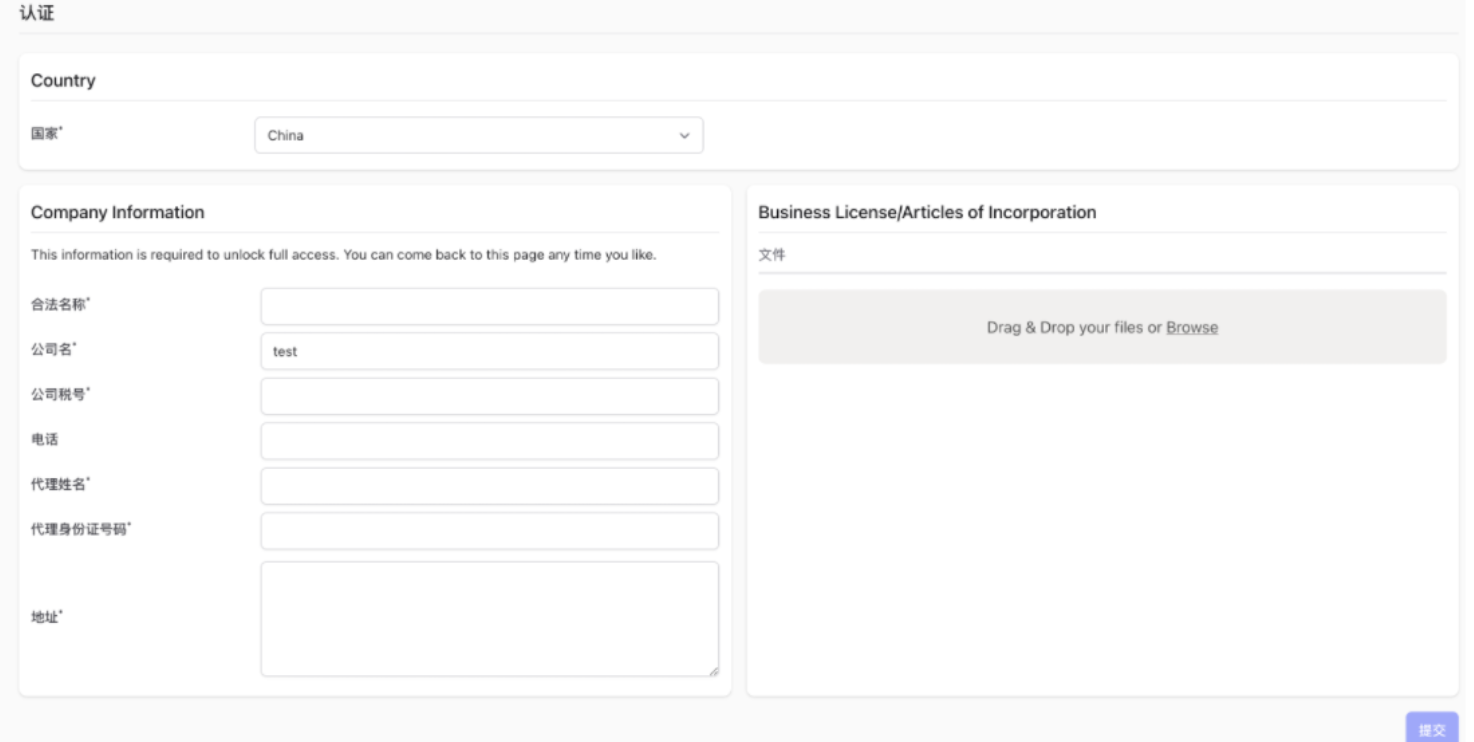 5. Submit your business license after completing the form, click Submit in the lower right corner, and then go to the next page to download the contract (or click document)

6. After downloading the contract, sign and seal it, and then drag and drop the scanned version of the contract back to the system, and the system will automatically submit it after successful uploading.


7. Wait for verification, if you need help, please notify customer service.


8. If rejected, the status will change back to "Needs verification" and you can query what information needs to be supplemented or changed.


How to submit Individual information (for individual users in the United States only)
2. Fill out your identification verification information