You can track your package on the Deftship system or go directly to your Carrier's website.
Take note:

- Freight Icon on Packages Column. Here's to
tracking your Freight Order
.

- Parcel Icon on Packages Column. Below are the steps to track your Parcel or Shipment Order.
Steps to Track your Parcel
1. Go to Shipment Orders.
2. Click on the Copy button next to the tracking number or directly click the tracking number to go to the respective tracking page.
NOTE: You can also filter the results by ID, Reference, SKU, Carrier, Tracking number, Price, or Date.
3. Then, track your package.

Track a package link:
You can check out a one-stop tracking solution for major parcel shipping services at
TrackingMore.com
or go to the dedicated carrier's page for tracking. Click
here
.


NOTE
: If you have a frequently used filter category, you can add it on
Saved Views
.
Modify the Shipments Columns
We understand that too much information may be confusing sometimes, to make it more efficient and understandable to interpret your Shipment Orders. You can now modify the columns and select the information relevant to your needs.
2. Click on Columns
3. Select/Unselect column fields
Here is the video reference:
How to View Orders using your Deftship App
You view your orders with your Deftship app.
Open Orders - Incomplete orders or your draft
Shipment Orders - Successfully set orders
PickUp Orders - Arranged and Saved PickUp orders
Referee Orders - Orders created by Referees under your organization
1. Go to Order Tab
2. Tap on the type of Order in a category
NOTE: You can also click on open orders, shipping orders, pickup orders, and recommended orders.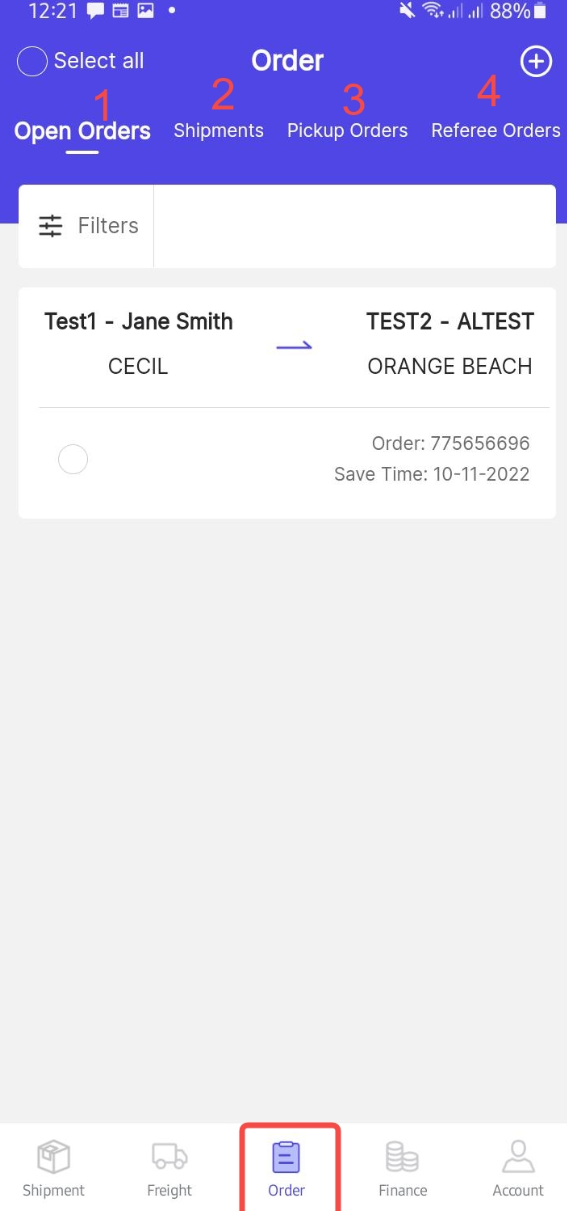 3. Click on the Shipments
4. Select the order number you need to query.
5. The page jumps to the order details page, and then clicks on the order number, the page will automatically jump to the logistics track page.