1. Look for Saved views
2. Go to Filters

Click on
Filters
then, select the attribute you will be searching orders with.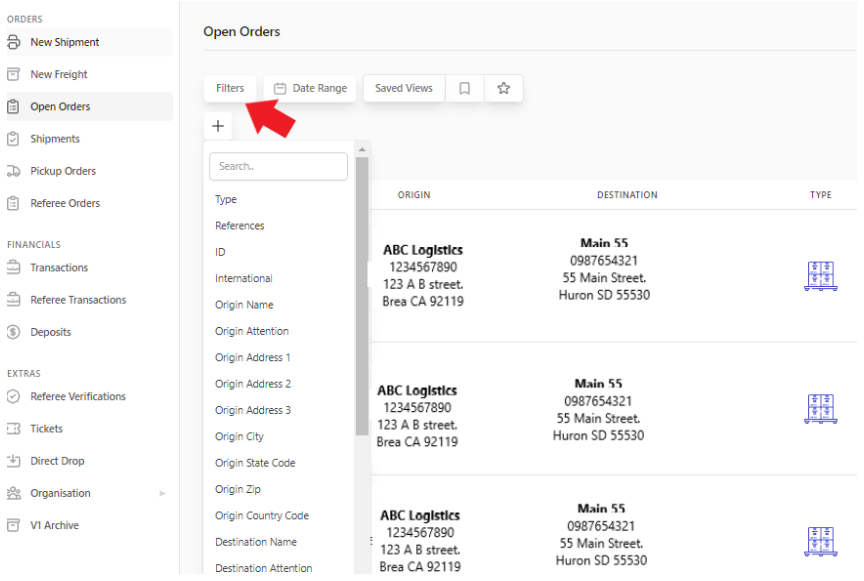 3. Set a Filtering Rule
For instance, if you select SKU, you have to fill out important fields relevant to the filtering rule.
Let's say SKU equals 1. Then, click on
Apply
.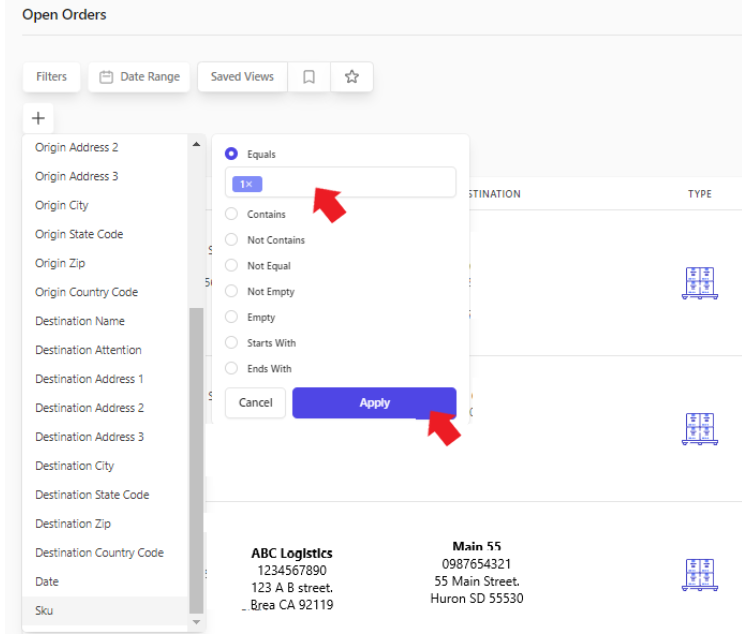 4. You can save this filtering rule
by clicking on the bookmark button next to Saved Views. This way, you can easily enable this filter.
5. Set a name for this Rule then, click on
Submit
.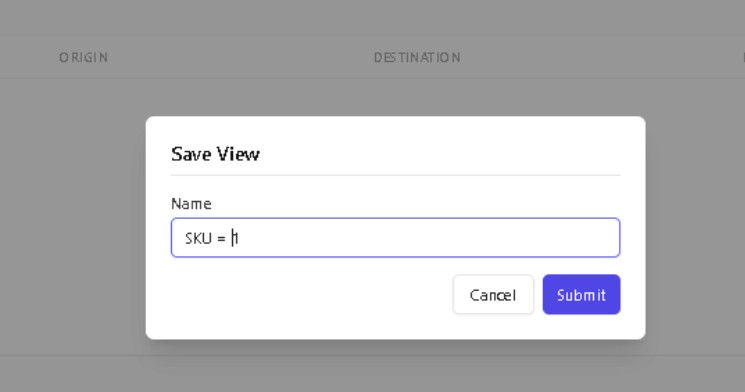 6. View your set filter.
Now, you can see under
Saved Views
the filtering rule that you have set.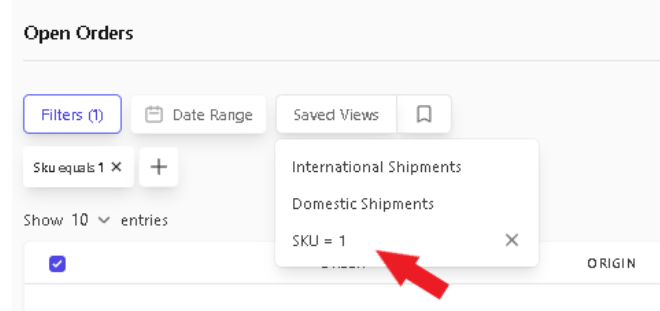 7.
Set a default view

Click the star icon to save it as the default view, it's user-level so any user can have their own personalized default view.
You view your orders with your Deftship app.
1. Go to Order Tab
2. Tap on the type of Order in a category
3. Once selected, you can Duplicate or Delete the order.