4. Click on Connect under the Carrier name (FedEx).
5. Fill in the details:
Alias - Nickname for your account
Account Number - FedEx Account Number
Password - Password
Key - Shipping Key
Hub ID (for Smartpost) - FedEx SmartPost Hub ID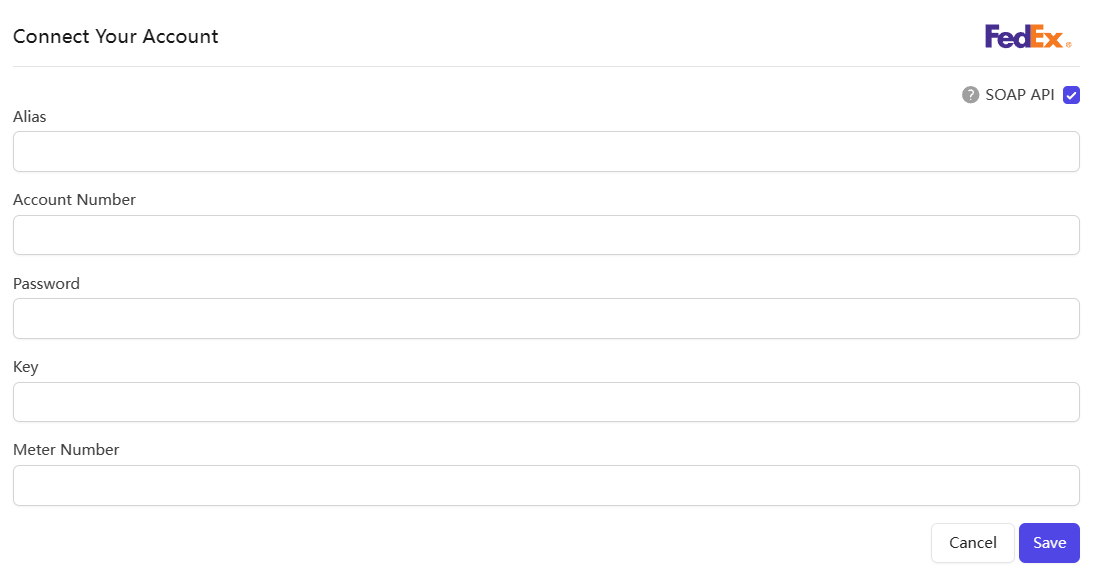 6. Click on the Save button.
What is a FedEx hub ID?
Your
FedEx SmartPost Hub ID
is a numerical ID that corresponds with the nearest FedEx SmartPost processing hub to you. If you do not know your Hub ID, click on the
link
to get the location and code references.
Get a shipping key from FedEx:
2. Sign in with the username under which the account in question is registered.
3. On the left side, expand FedEx Web Services.
4. Select either Develop and Test or Move to Production.
5. Select Get your key.
6. Fill in the required information.
7. In the second section, select US and Global.
8. Select Continue.
9. Accept the License Authorization. The Developer Key should be generated.
10. Copy the key and save it for later.

To connect your other carriers. Click here for the guide.