1. Downloading the Order Template
Go to 'Open Orders', then, click on Import button

If you don't have the file yet, you can download the file first. Options are below:
Download Parcel - in creating batch parcel orders
Download Freight - in creating batch freight orders
NOTE: FedEx and UPS use the same template.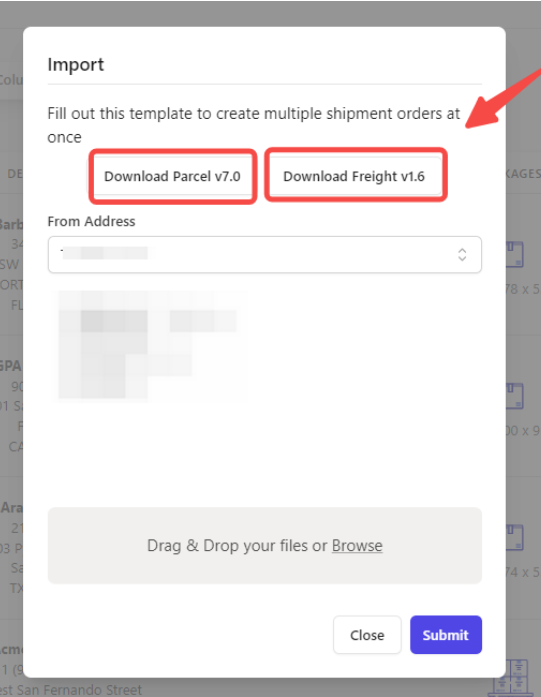 2. Fill Out the form
NOTE: Those cells with Yellow Highlights are required and you need to fill them out.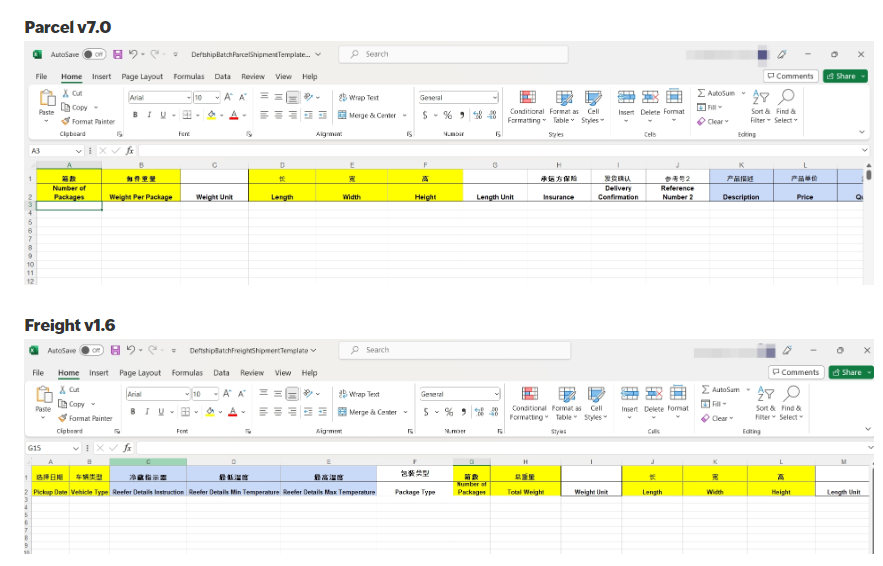 3. Select the Origin Address and upload the file
3A. Select the Ship From/ Origin of the Shipment
Now there is no need to fill in the From Address ID in the form, and you can directly select it in the system when uploading, so if the shipping address is not yet on the system, you can first create the address into the system and save it Click HERE
for the steps in adding Origin Address.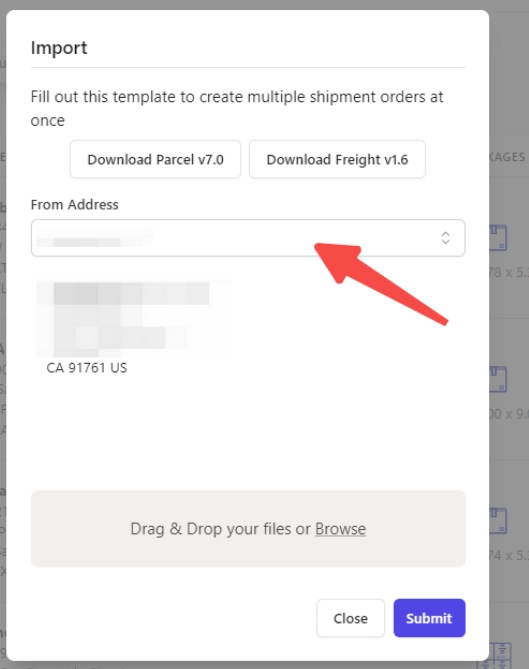 3B. Upload the file
Drag and drop or browse the accomplished file. Then click the Submit button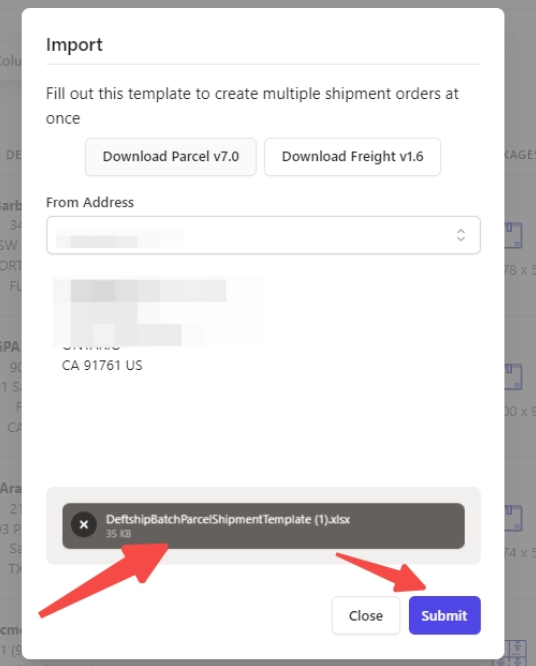 In case some information is missing or found incorrect, the system will notify you to go back to the form and try again.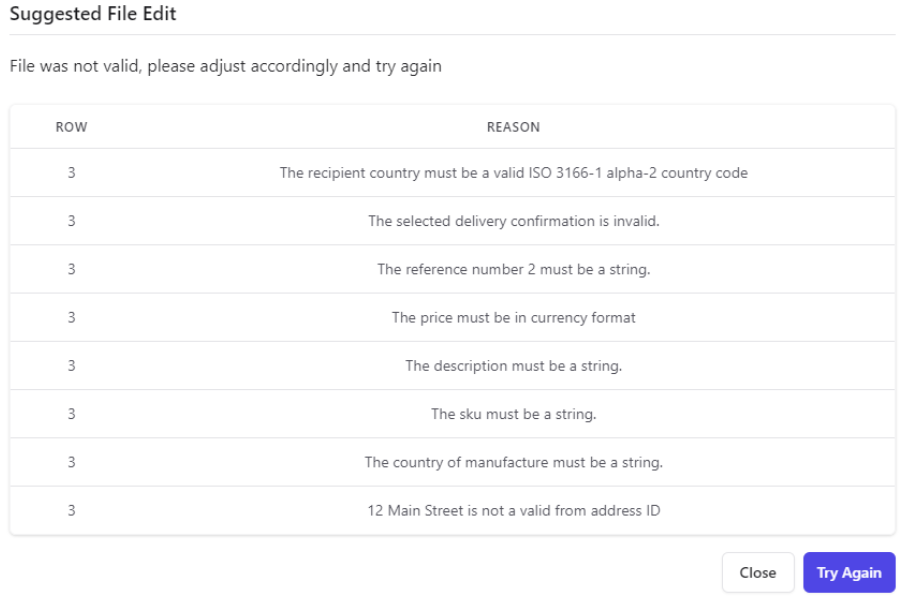 4. Get a Quotation
If the submission is successful, click on 'Get Quotes' to see shipping prices.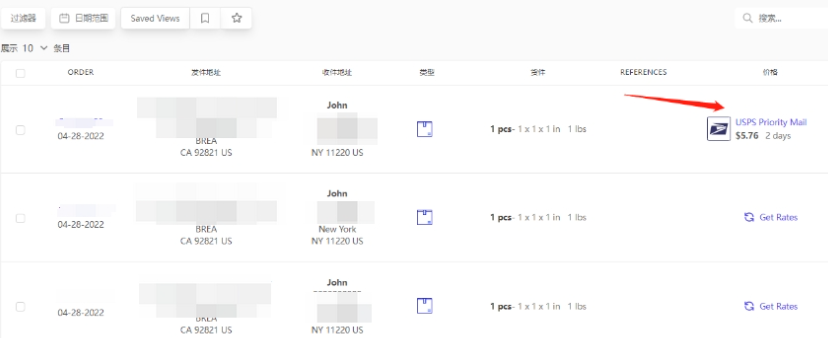 5. Downloading Label
A. After clicking Ship, "Download Generated Label" will appear for your batch order.
B. You can also merge multiple parcel and/or freight labels that you can see in your shipment order records.
How to Merge Labels
You can merge multiple orders into one label. Please see identified icon for your reference.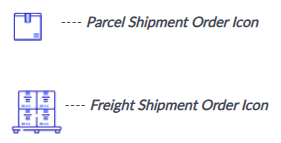 2. Select Parcel orders or Freight Orders that need to be merged.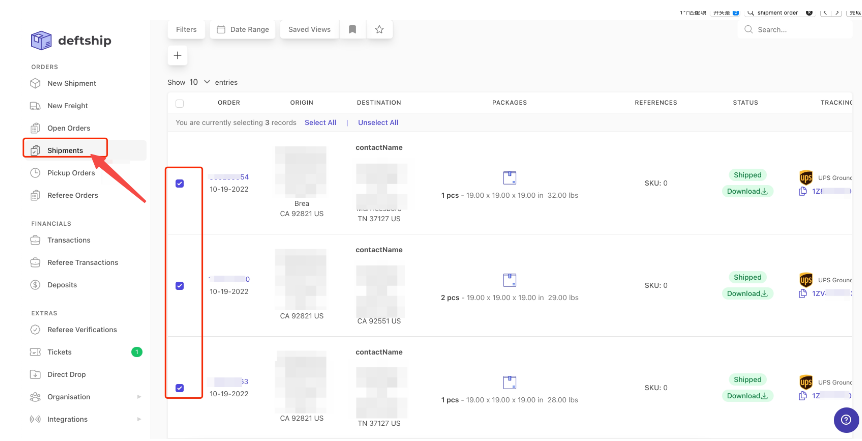 3. Click the drop-down button next to Sync Orders, click on 'Merge Labels'.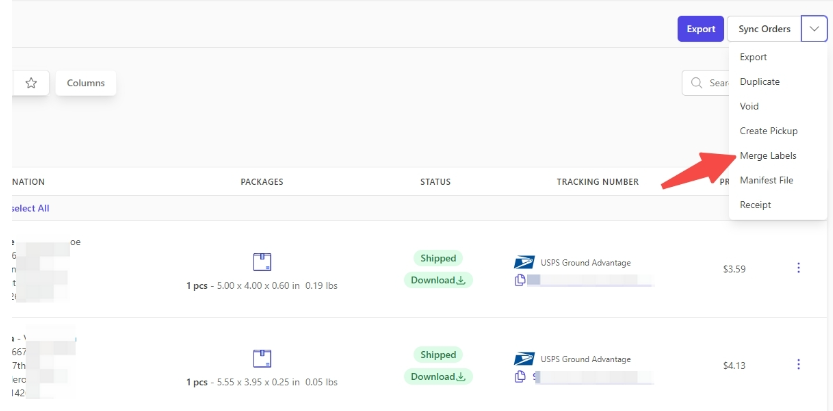 NOTE: There will be a confirmation message will pop up. See the example below:

The action will also be visible in your notifications.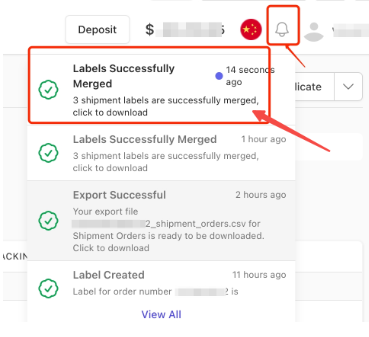 4. When the new label is ready, you can now download it.

SAMPLE PARCEL ORDER LABEL: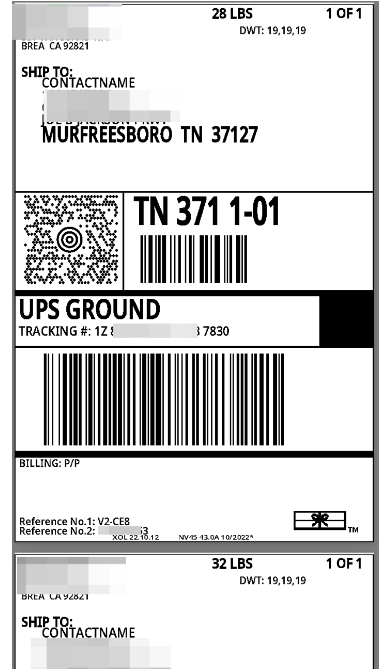 SAMPLE FREIGHT ORDER LABEL: