We got you!
There are some areas that may be considered Remote Addresses by some carriers. Hence, they are not able to service it.
We understand how important it is for you to know if the shipment will be successful and making sure they are serviceable is one of the factors.
We added this feature for you to check if the carrier can service the area or not.
Plus, you don't need to register an account to take advantage of this feature.
Steps in using Deftship Remote Address Lookup
2. Click on Resources
4. Type in the Zip Code. Example: 99950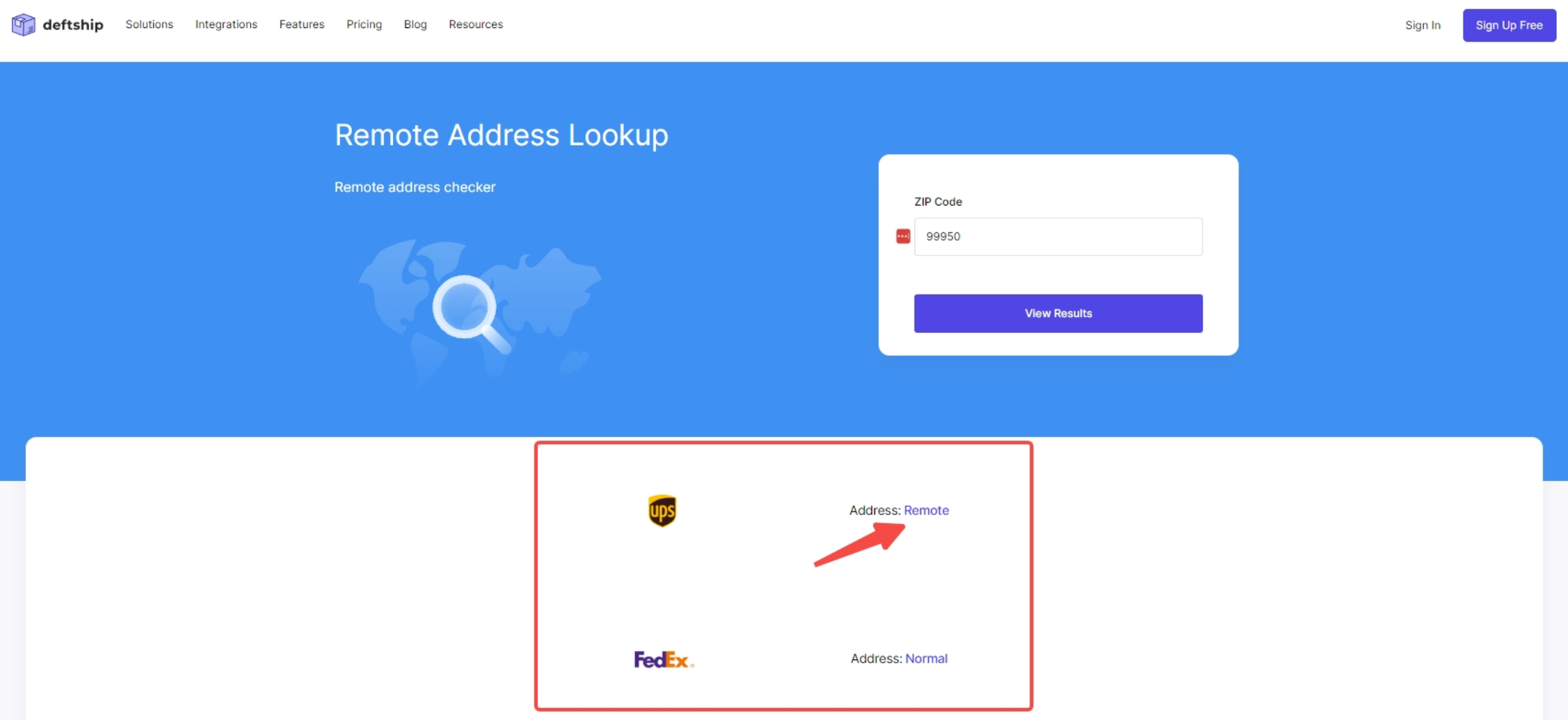 5. The result will show. If the carrier will service the area as normal or not.
In this example, UPS categorized it as Remote Area. But for FedEx, it is serviceable as normal.
You may also want to check out these helpful articles: