How to view Referee's Orders
Steps to View Referee's Orders on Desktop
On the left sidebar, click on Referee Orders
2. You can also filter the result by the following: Shipment ID, Organisation, Reference, SKU, Status, Carrier, Tracking number, or Date.
Steps to View Orders using your Deftship App
You view your orders with your Deftship app.

1. Go to Order Tab
2. Tap on the type of Order in a category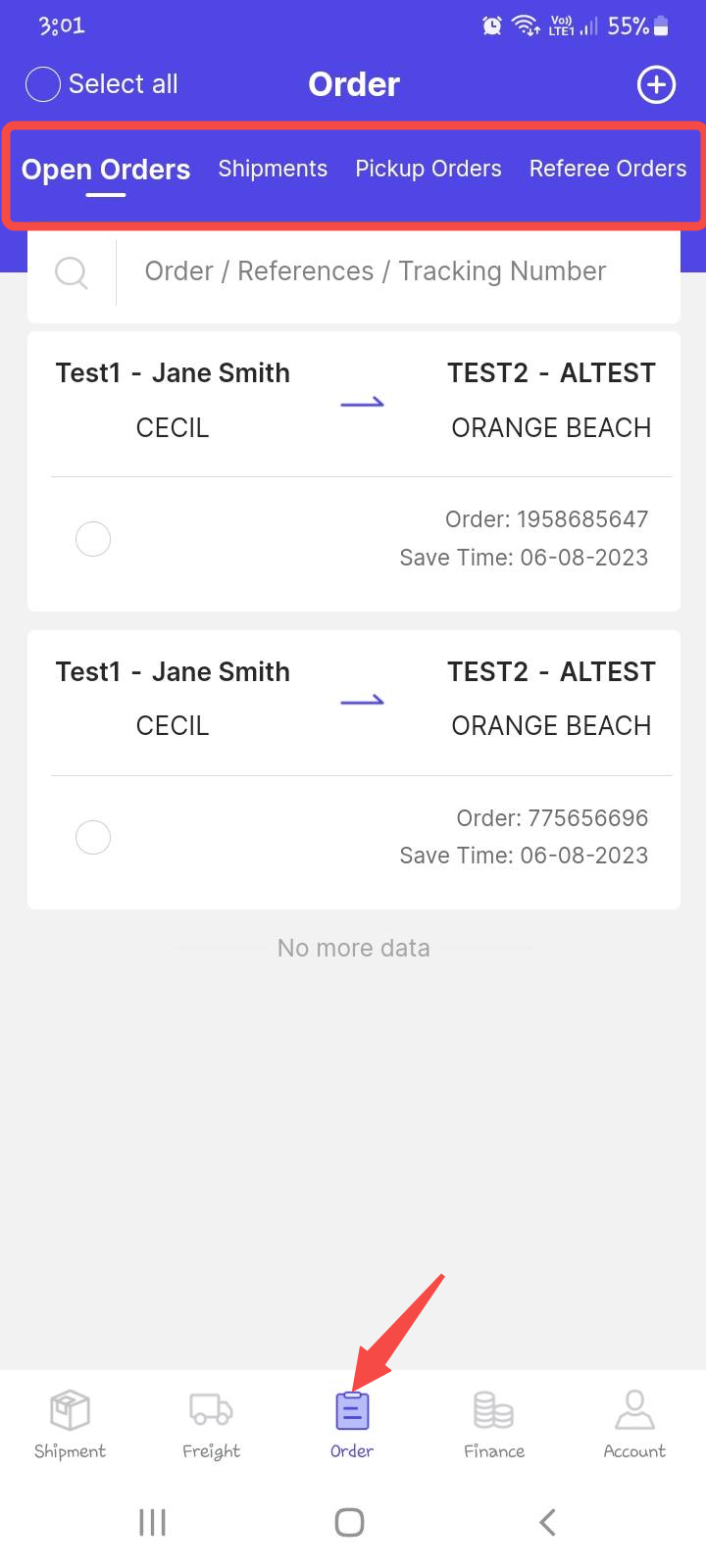 3. Once selected, you can Duplicate or Delete the order.
Definitions:

Open Orders - Incomplete orders or your draft
Shipment Orders - Successfully set orders
PickUp Orders - Arranged and Saved PickUp orders
Referee Orders - Orders created by Referees under your organization

Related Articles

How to view referee's transactions

Steps to View Referee Transactions on Desktop 1. On the left sidebar, click on Referee Transactions 2. You can also filter the result by the following: Type, Amount, Organisation, Organisation Alias, Action By, Reason, Extra Information, or Date. ...

How to view transactions

You can view all money going in and out of your account by checking the Transactions tab. It has details of shipment charges acquired. Steps to View Transactions on Desktop On the left sidebar click on Transactions under Financials. 2. You can Filter ...

How to Merge Open Orders

In order to save your time and cost by sending out the goods from the same location at one time, the system can easily merge multiple orders. To create a new tracking number for merged orders, you can follow the steps below. There are two ways in ...

How to Split Orders

What is Order Splitting? Dividing an entire order into several smaller sub-orders, each capable of being handled separately, is known as order splitting. Splitting orders refers to splitting the items in the original order into a new order. ...

How to configure and view Notifications

Configuring Notifications You can configure notifications based on your preference. Under Organisation, click on Team. 2. Select the name of the owner or user you would like the notifications to be configured. An owner has an option to configure the ...