You can view all money going in and out of your account by checking the
Transactions
tab. It has details of shipment charges acquired.
Steps to View Transactions on Desktop
On the left sidebar click on Transactions under Financials.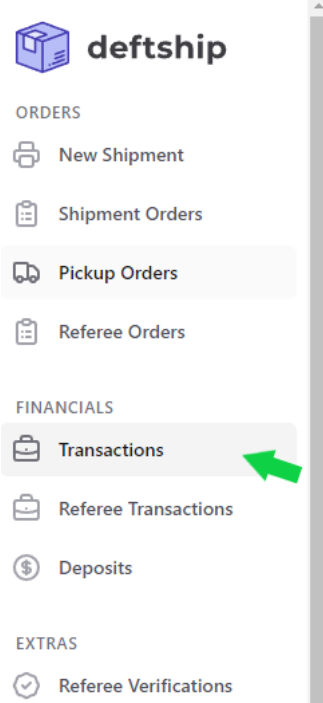 2. You can Filter the view by Shipment ID, Type, Amount, Action By, Reason, Extra Information, Reference, SKU, or Date. If you need the whole report, the file can be exported.

Steps to View Transactions on Deftship App
1. Tap on Finance.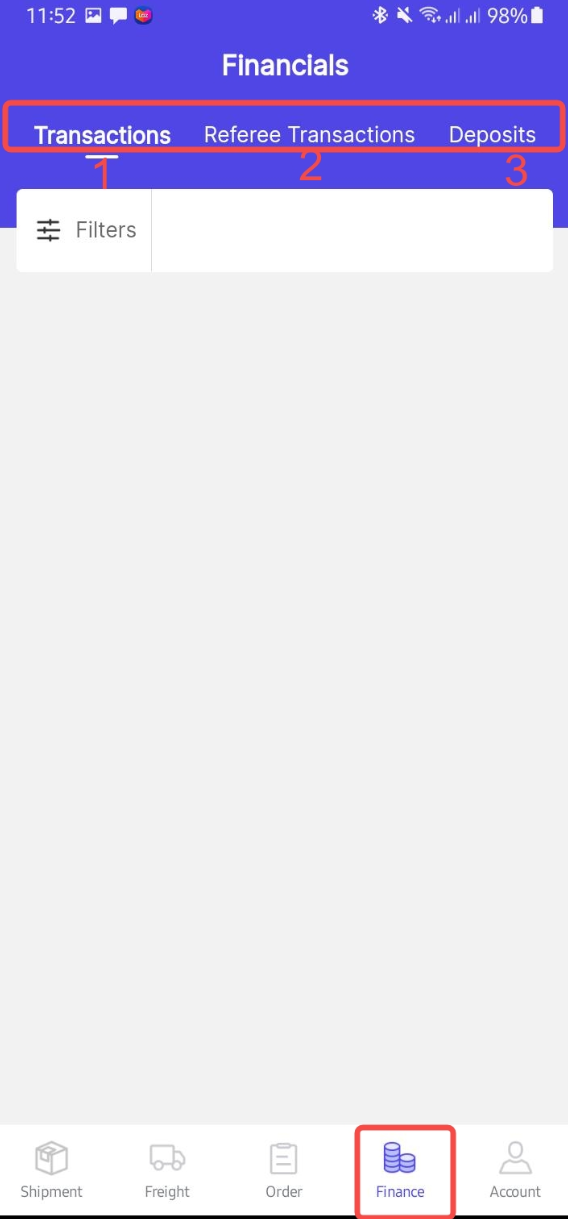 2. There are 3 Categories of Financial Reports to see.
Transactions - Your account Transactions
Referee Transactions - Transactions of Referees under your team
Deposits - You can see your account deposits
Modify the Transactions Columns
We understand that too much information may be confusing sometimes, to make it more efficient and understandable to interpret your transactions. You can now modify the columns and select the information relevant to your needs.
2. Click on Columns
3. Select/Unselect column fields
Here is the video reference: