Introduction to each page of the Deftship system
Here is a preview of all tabs available in Deftship v2.
1. Orders Tab
A. New Shipment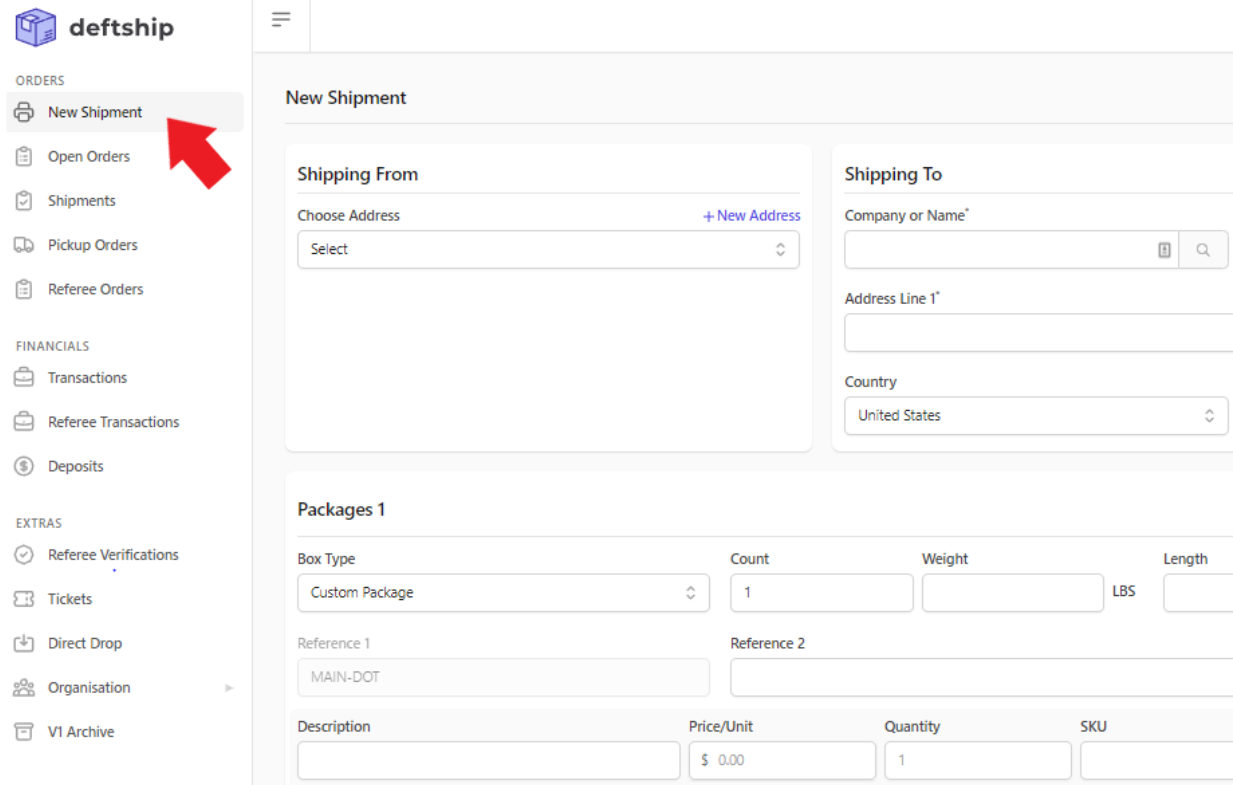 B. Open orders


E. Referee Orders

2. Financials Tab
A. Transactions

B. Referee Transactions

C. Deposits

A. Referee Verification
This is where you can see the status of the referee you added to your team.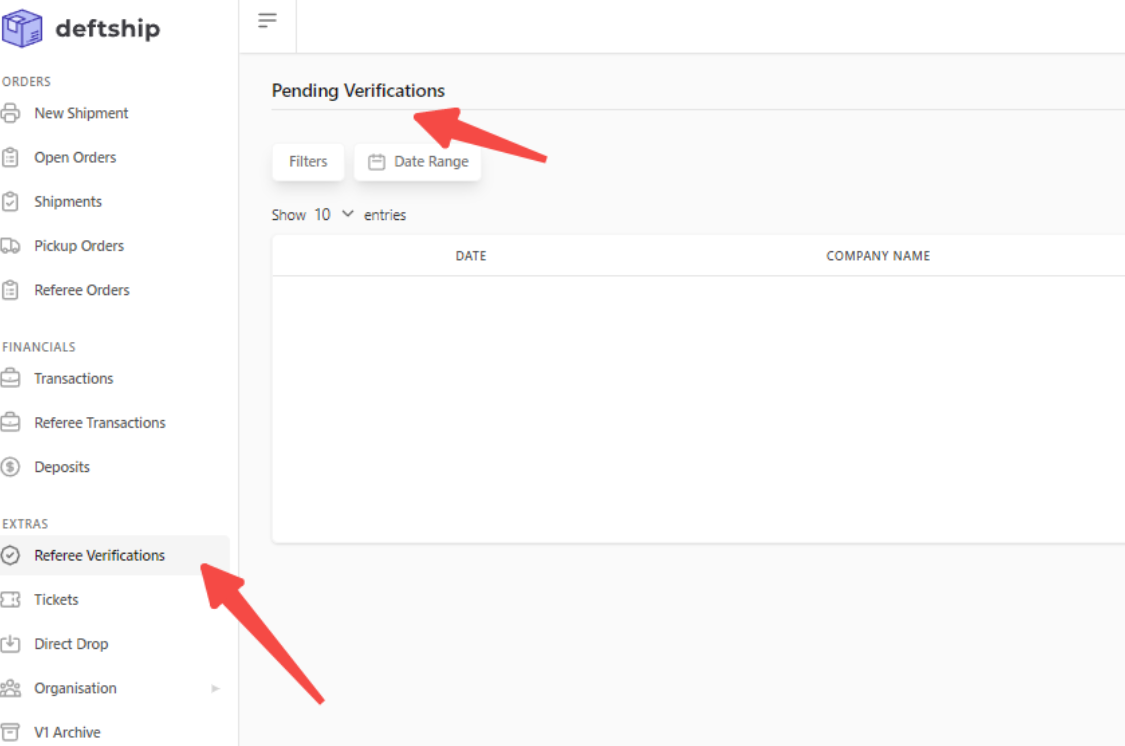 B. Tickets

C. Direct Drop



D. Organisations

E. V1 Archive
Clicking this will bring you to the older version of Deftship where old data may been still stored.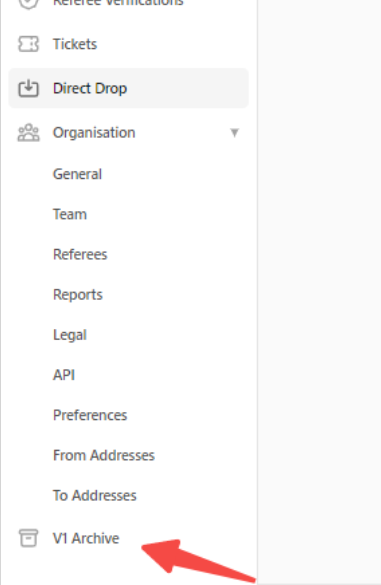 Related Articles

How to Deal with System Error

一、System error report in the process of placing orders:: 1. The system of feedback " UPS label creation failed :【120301】Missing or invalid ship from attention name." or "UPS label creation failed:【120300】Missing or invalid ship from company ...

How to Create a Ticket & Use Ticket System

To better assist you, improve efficiency, and ensure that no replies are missed or issues are left unresolved, we have implemented a ticketing system. It allows us to address your concerns more efficiently. You can choose any of the following methods ...

How to set the System and Shipper Preferences

You can now set the system and shipper preferences. System - You can set the Unit and Label sizes. You can also declare the information that will be visible on the shipping label. Shipper - You can choose which Carriers will appear on your shipping ...

How to Integrate Your Walmart online store with Deftship

News for you~! We are happy to inform you that you may have a Walmart online store integrated into your Deftship to easily manage the fulfillment and shipping process. You will need to be registered at Walmart first. Follow to get the Client ID and ...

How to Set your Deftship Automation

We want to make managing your shipments, orders, and freight simpler for you. Your automation can now be customized based on your preferences to identify what type of shipment you wish to have the insurance applied, set the box type and carrier ...